Advanced Gong Playing & Gong Nidra workshops with Mehtab Benton,
the internationally renowned Kundalini Yoga teacher and Grand Gong Master with 25 years of experience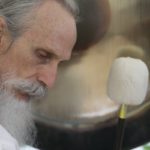 "In many ways, the proper mallets are as important as the gong itself to create healing and relaxation. Selecting and learning how to use multiple mallets will allow you to fully express the power of your gong." MB
– Mehtab Benton, the originator of Gong Yoga and author of Gong Therapy, brings a new perspective to using the gong in deep relaxation by introducing new gong playing techniques and patterns with the ancient practices of Yoga Nidra (yogic sleep).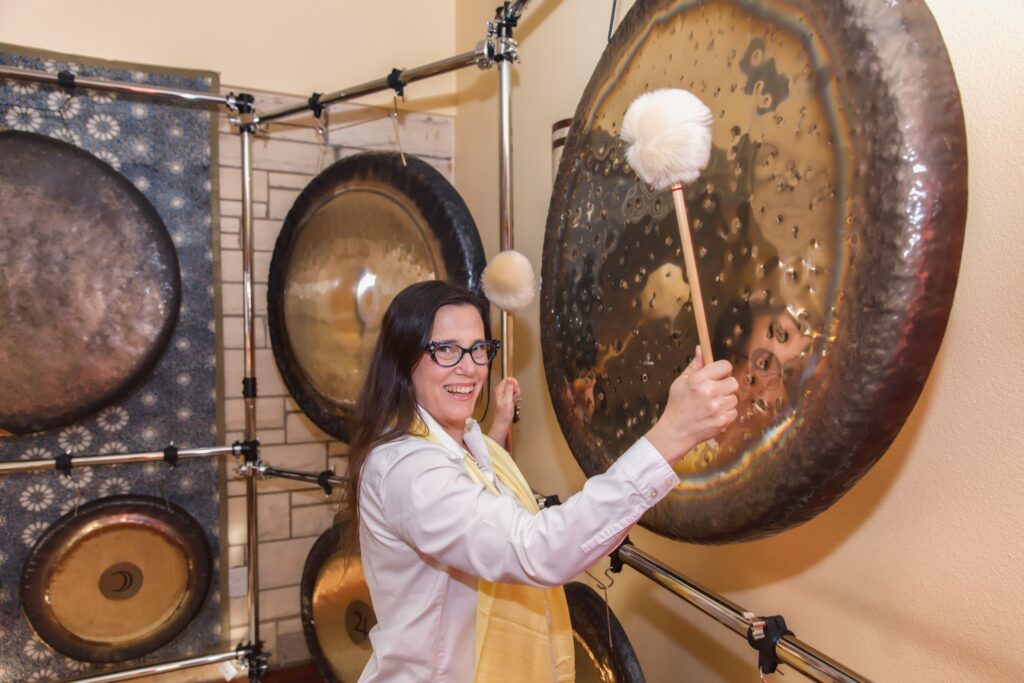 REGISTER NOW
Certified training with experience senior teachers Mehtab and Laura Benton
Day 1 – 1st of July 2019: Day of arrival and setting up of our space.
There will be access to the venue from 3pm – dinner will be served and there will be an Evening Class with Mehtab and Laura.
Day 2 – 2nd of July 2019 : Full day training "Multiple Mallet Playing"
Learn to use multiple mallets and advanced playing techniques, to take your gong playing to the next level.
The best mallets for your individual gong
How to work with two mallets to create a rich soundscape
When to change mallets during a playing session
How to use friction mallets most effectively
Basic drumming techniques on the gong with mallets
How to assemble a professional and varied collection of mallets
The various striking techniques when using multiple mallets, such as "shadow," "mirror," "accentuate," "slide," and "hold and muffle."
Day 3 – 5 (3rd-5th July): Full days training "Gong Yoga Nidra"
Learn how to use the sound of the Gong therapeutically through deep relaxation to facilitate transformation and healing in both groups and individuals.
Discover how to use the sound of the gong to sustain an extended period of relaxation
Learn playing techniques and patterns that activate the parasympathetic nervous system
Understand how to create effective guided visualizations and meditation scripts for Gong Nidra sessions to address specific health issues and conditions
Know the important preparation techniques essential for a profoundly deep gong relaxation
Learn how to work with the physical, energetic, and emotional body using the gong
Discover how to guide in the formulation of a "sankulpa" or healing intention for the session
Learn how the holistic practice of Gong Nidra brings an active and self-directed healing process to deep relaxation
Attention!
– You must bring 2 of your own small/M mallets to this workshop – If you do not have 2 small/M sized mallets, they can be purchased at the workshop. Please place order with us when you sign up.
– The workshop will be held in English, but if needed translation can be arranged.
– Participants should have basic knowledge and experience in playing the gong for this advanced training. If you are completely new Gongster, please contact us for information on how to prepare yourself and get ready in time for the workshop.
– Gong-academy.com will offer several gong intros during spring 2019 in Copenhagen area. If you cannot attend intros near Copenhagen, we will find a solution with a gong instructor near you.
– You will receive a Certificate of Completion by Mehtab Benton upon completing the advanced training.
Free Bonus: Upon received payment, you will receive a loggin code to online gong classes by Mehtab Benton – the course will also include a free manual of one of Yogi Mehtab many publications on gong.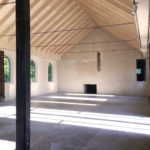 What to bring for the workshop?
Comfortable clothes for yoga & meditation, Yoga mat & warm blankets, paper & pen. We might have bonfires at night, so bring warm jackets for cool summer nights.
Your own instruments?
If you have your own Gong and you want dive deeper into your gong Journey with your own gong – You are welcome to bring it along with stands, mallets or other acoustic instruments as well. Just let us know.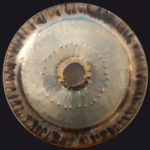 There will be some Gongland Gong specially purchased for this event. If you wish to purchase a specific Gong – we will do our best to order it for you.
Participants of this workshop will receive and 10% discount on their purchase of Gongs, when registering and ordering before Marts 17th
– contact us for more information.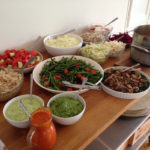 Food – All meals are included in the price!
Heal yourself with local organic food exquisitely prepared. The kitchen is renowned for creating unique and delicious ecological, vegetarian food. We are having the Luxury version with fresh smoothies and freshly baked cakes and bread. If you have any special dietary needs, please contact us for more information.
We will enjoy all our meals at Møn Retreat Center 100 M from the gong venue.
LOCATION: DENMARK from 1st – 5th of July 2019
If you want to stay for the weekend workshop of Overtone Singing, Gong Immersion and possible Gong Puja you must sign up separately – contact us for more information. We will post more info soon on the weekend workshops.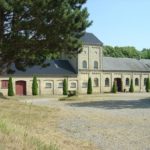 Venue:
All teachings will take place at the most beautiful room, the totally renovated venue Saftstationen Fanefjord Kirkevej 35, 4792 Askeby, Møn.
We have access to the venue from Monday, July 1st at 3pm
Prices & registration:
Early Bird until May 17th 2019: 6. 900 Dkr. – 925 €
Regular price until June 30th 2019: 7.400 Dkr. – 992 €
Lån og Spar Bank
Registration nr. 0400 Konto nr. 4022486255
IBAN: DK 9604004022486255
BIC: LOSADKKK
Please write: "Advanced Gong Workshop"
Mobile Pay: 41273238 – Reference: Advanced Gong Training
FOR QUESTIONS PLEASE CONTACT US
Accommodations is optional and not included in the workshop price!
You can either book a bed with us or chose one of the many beds & breakfast on the beautiful island Møn.
Our accommodations will be in 3 small cottages in the village 100 m from the Gong Venue. Each cottage have 2 and 3 bedrooms and a fully equipped kitchen with stove, fridge and oven. Each cottage have a spacious Living Room area for our evening activities and relaxation.
Bed sheets, towels, pillows and blankets are available as part of the price: 322 kr./night – at a minimum of 4 nights. We have access to the cottages from Monday afternoon on the 1st of July – noon 5th of July.