Hello, my name is Tina Maria, and I am the founding director and daily leader of Gong-Academy. I am conducting trainings and workshops in how to play the gong, offering gong bath and gong puja, as well as well as organizing international retreats and trainings.

If you wish to know more about purchasing instruments, the gong events & training programs you can reach me here contact@gong-academy.com
https://gong-academy.com/about-gongs/
I began practicing Kundalini Yoga at the summer Yoga camp in Loches, France in 1980 and became one of the first Kundalini Yoga Teachers graduating the Grandfathering Program in Assisi, Italy in 1997.
During the early 1990'ies I came across the Gong and began to play it during the relaxations in my Kundalini Yoga classes. Things kept evolving and now with 30+ years of experience I am the Founding Director of Gong-Academy & Kundalini Yoga Denmark.
When Gong Master Mehtab Benton began to travel and teach Gong Playing in Scandinavia, I immersed myself in the teachings and have over the years completed most of his trainings;
Gong Yoga Practitioner Course – Sweden
Gong Yoga Teacher Certification Course – Sweden
Gong Ayurveda, the 5 Elements and the Gong – Sweden
Kundalini Gong Rebirthing Course – Sweden
Gong Yoga Nidra , Relaxation & Sound Healing – Denmark
Gong Therapy Certification Training – Iceland
I hosted my 1st international Gong event in 2019
An Advanced Gong Training with Mehtab and his wife Laura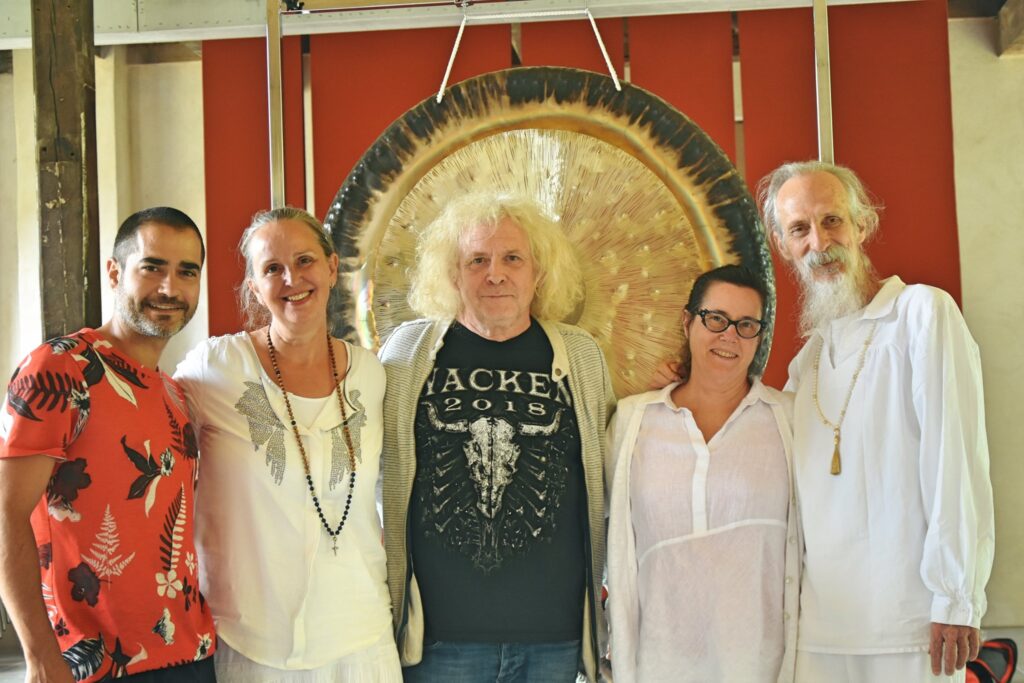 Travelling is a pasion of mine and I have traveled extensively with Grand Gong Master Don Conreaux and Gong muse Surana through Slovenia, Bosnia, and Croatia in a bus stacked with Gongs and 30 Gong Players from all over the world for the Gong Caravan of Peace 🙂

The Caravan of Peace was conducting free concerts throughout the Balkan region, offering Sacred Healing sound of the Gong to areas that has been devastated by the pain and horrors of war. Subsequently I partook in the first ever Gong Teacher Training (GTT) program with Gong Grandmaster Don Conreaux and Gongmuse Surana, being dedicated to gong and uphold a vision for world peace. You can watch the Documentary by Alejandro Notz – it is beautiful – you will find the link at the bottom of this page 🙂
I graduated as Gong Teacher Trainer accredited by Don Conreaux in 2019
what a Journey – How Blessed Am I
Wahe Guru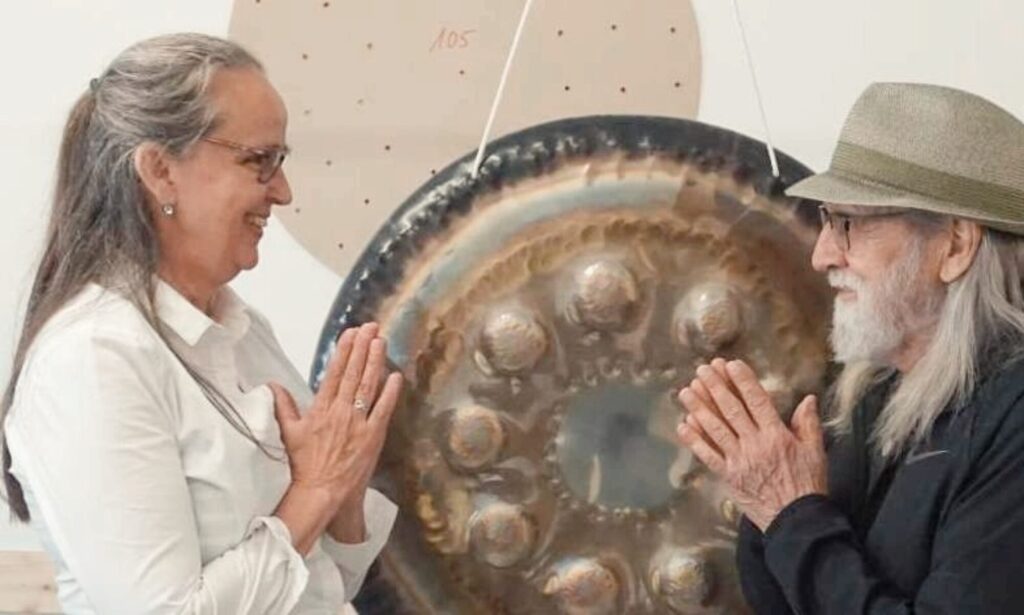 Since 2020, '21 and '22 I have offered the Gong Practitioner Training Model 1 and 2 (GPT module I & II) in Holland, held Gong Puja Workshops and played Gong at summer festivals and yoga conferences.
This summer 2022 I am hosting Don and his daughter Yaelle at the Gong Summer Camp in Norway together with Rinske Frederiks. For more information follow the link below.
https://gong-academy.com/summer-gong-camp-2022-with-don-conreaux/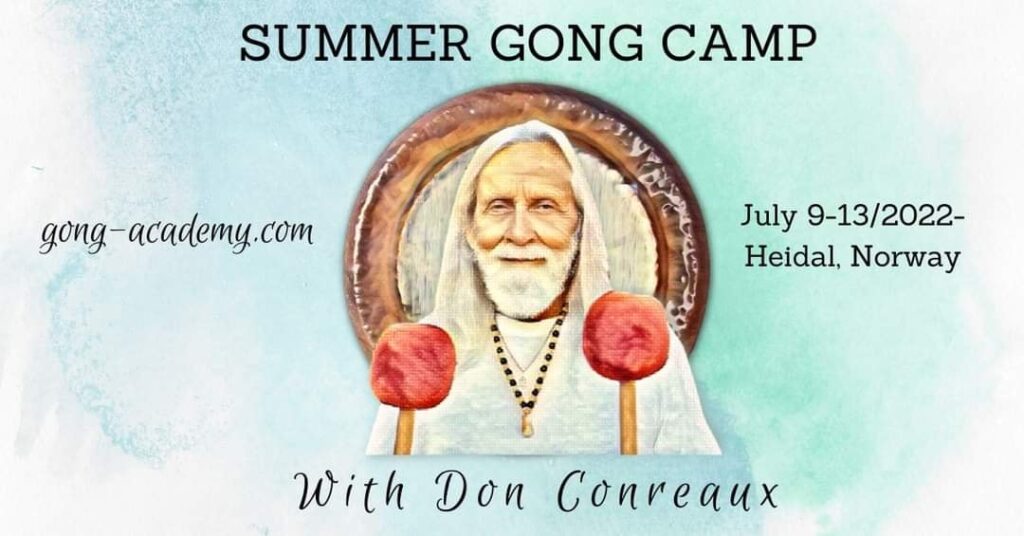 Don't forget to watch the Documentary – it is amazing