Our 2 exquisite Titanium gongs are suitable for handheld gong playing and for travelling light – fits in the airplane overhead compartment.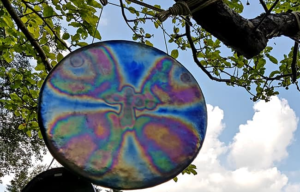 Butterfly
Diameter: 45 cm
Weight: 1,1 kg
Price: 690,00 EUR. ex.VAT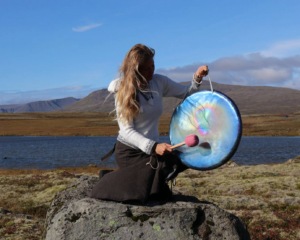 Blue Planet
Diameter: 54 cm
Weight: 2,3 kg
Price: 1.515,00 EUR ex.VAT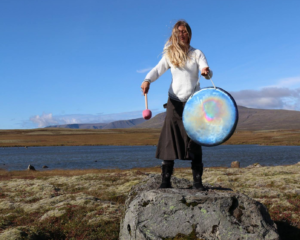 Blue Planet on Iceland
So wonderful to listen to Blue Plante Titanium gong being played in the wild Icelandic nature.
This little beauty can come with you everywhere even salt water will not harm the Titanium.
All prices are currently listed in Euro without VAT – but we are working on at page with prices in Danish Kroner incl moms, shipping costs and insurance for your convenience.

Please contact us  for more information
All prices are based on currency rates of exchange in effect at the time of printing.
All prices are subject to change without prior notice due to currency fluctuation, fuel prices and/or unforeseen economic circumstances. April 2019